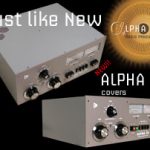 We have just introduced a new "Trouble Shooting and Technical Assistance Request Form" for amplifiers. Before you consult with a tech we would request that you fill out this form, it will allow us to more quickly diagnose your problem.
To aid in 87A Fault Diagnoses please follow software setup instructions before contacting Alpha service, if at all possible.Instructions
NOTE: E-mail is not flawless and occasionally we cannot get a reply back to our customers. Please include your phone number and/or address in your e-mail in case we have such a problem. We will normally send a response to you within one working day. If you have not heard from us after two days then please call us at 303-473-9232 x151.